Reclamation of aggregate mines
So what happens to mines after operations are completed? Reclamation techniques can be used during and after the operation to make sure that the land retains its value and can be used by communities for all kinds of purposes. Local authorities can require land use plans as part of the permitting process.
Thousands of acres of reclaimed mines are being enjoyed by Minnesotans who don't even realize it. For instance, Centennial Lakes in Edina was built on reclaimed land. This park is a popular gathering place for citizens for walking, biking, ice skating and entertainment. Similarly, Town Greene in Maple Grove is a major retail, entertainment and dining development; one can still see sand and gravel piled north of it.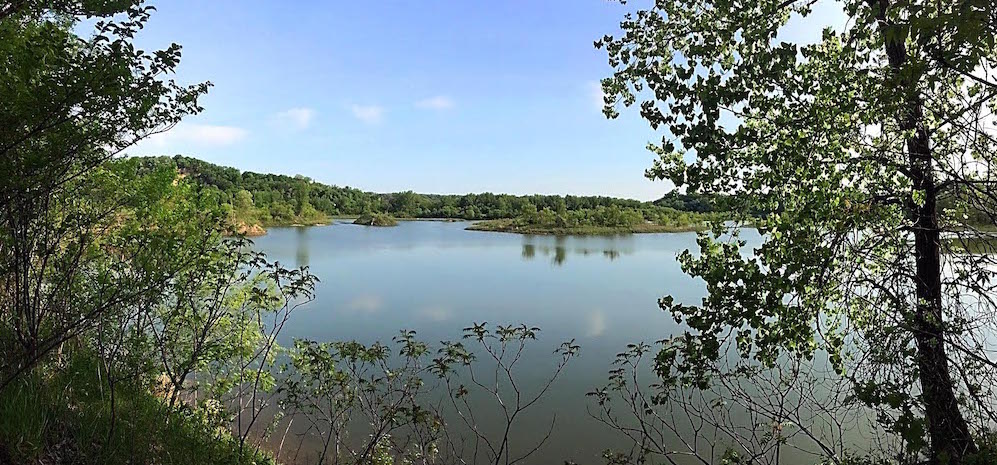 Aggregate is sand, gravel and crushed stone in their natural or processed state.  In Minnesota, aggregate companies mine glacial sand and gravel deposits and quarry limestone, quartzite, granite and other igneous rock formations.
Aggregate is fundamental to nearly every construction project.  The Aggregate & Ready Mix Association of Minnesota estimates that a new home uses 120 tons of aggregate material and a 4-lane highway uses 20,000 tons of aggregate per mile.
Minnesotans love their natural resources but may not fully appreciate that aggregate itself is an abundant local resource and that aggregate mines are valuable public assets; they're used by communities to build and maintain roads and for residential and commercial/industrial developments.
The Division of Lands and Minerals of the Minnesota Department of Natural Resources is responsible for managing the state's mineral resources, including aggregates.